Honesty, Integrity and Professionalism Event
Friday, February 25, 2022
9:00 am
Gatton 111 - Kincaid Auditorium
The Von Allmen Center of Accountancy is pleased to present the Honesty, Integrity, and Professionalism (HIP) Conference.  
Keynote: ESG and the Role of Accountants
You have likely heard someone say the letters "ESG" before and you may even know that it stands for Environmental, Social, and Governance. This topic is becoming increasingly relevant as investors often apply these non-financial factors to their decision-making process. Our panelists will provide a primer to help you better understand what ESG actually means and how accountants are involved. You will also hear from our panelists about how their careers have been impacted by ESG reporting and how they think it will evolve in the future.
Jeff Hales, Chair of the Sustainability Accounting Standards Board | Dirk Cockrum, Managing Director, ESG, BKD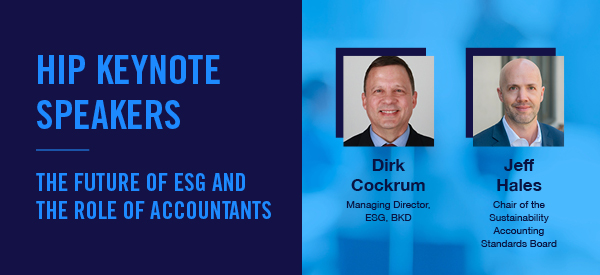 Breakout Sessions/Speakers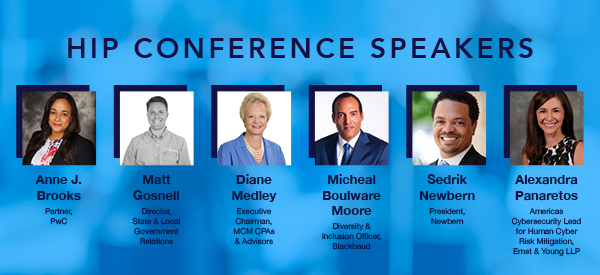 Ethics Panel Discussion presented by PwC 
Join PwC Partner, Anne J. Brooks, for a moderated panel discussion featuring various PwC professionals reflecting on ethical issues encountered during their careers.
 
ESG In Action @ AppHarvest 
AppHarvest is a grower/operator of large-scale controlled environment agriculture facilities. In 2019 AppHarvest began construction of its first 60-acre facility in Morehead, Kentucky. AppHarvest's $115 million investment is the largest all-cash investment in Eastern Kentucky outside of the coal industry. This project received strong support from the Commonwealth of Kentucky as a means to create a sustainable and healthy food production that can help reduce poverty, provide sustainable jobs, and create a healthy diet for the Commonwealth's residents. AppHarvest has since joined the public markets, added 500+ people to payrolls, and is well underway on three new projects set to go operational later in 2022.
Matt Gosnell, AppHarvest
 
What is Governance IRL? 
In this session, learn more about Governance, including: What does the term "governance" really mean in terms of board service? How can I make sure that I understand my role and add value to my board service? How does board service fit into my career path?
Diane Medley, MCM
 
The ABC's of DE&I: What it is, Why it's important and What's in it for you!
This session will be a broad overview of diversity and inclusion, the latest research, and how it is being applied to drive business results.​
Michael Boulware Moore, Blackbaud  
 
Center for the Public Trust Update
The NASBA Center for the Public Trust (CPT) addresses the issue of ethics and ethical behavior in business, education, public policy and society, while promoting a positive perspective on activities within the business and accounting communities.
Sedrik Newbern, The Center for Public Trust
 
Through the Eyes of a Criminal: A Look at Cybersecurity 
In this session learn what makes you, and your information, attractive to criminals. We will discuss helpful tips to protect your personal information, your workplace, and your family against cybercrime and the techniques utilized by social engineers and cyber criminals.
Alexandra Panaretos, Ernst & Young LLP
When:

Friday, February 25, 2022
9:00 am – 2:00 pm

Where:

Gatton 111 - Kincaid Auditorium

Audience:

Students, Alumni