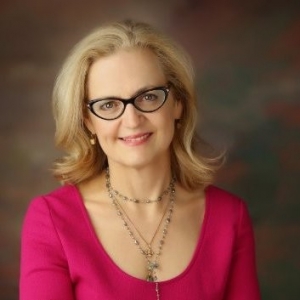 BB&T (Branch Banking and Trust Company) recently named University of Kentucky MBA alumna, Laura Boison to Market President for the Greater Lexington market. With over 40 years of professional experience in the financial services industry, Laura was a "natural choice to assume this leadership role" according to BB&T Regional President Thomas F. Eller, Jr.
Reflecting back on her experiences in the UK MBA, Laura understood that supporting those within the organization and being a conduit for her client's success was extremely important. She recognized that the more she was able to learn both through experiences and education, the better resource she would be for her clients in offering unique ideas and solutions.
"The MBA was a solid base which supported my desire to add value for my clients and those within the bank," said Laura. "It also made me more confident in my skill set. On occasion, the added education positively differentiated me from my peers." 
Laura shares that her focus will not change as Market President, however her reach will simply broaden. 
"I believe every role within an organization is one of leadership and community involvement," says Laura. "We each have the responsibility to lead at every level and to support our communities. As my career has matured over forty years in banking and having served the community in numerous leadership capacities, I have been able to invest in many individuals, both in the community and the bank, assisting them in not only defining what their individual success is, but helping them achieve it as well." 
When asked about advice that she would give to young professionals seeking a career in the financial services industry, Laura points to passion, pride and versatility. 
"As with anything, if there is no passion for the role, it will be extremely difficult to succeed," says Laura. "The industry is in a disruptive mode with technology, new entrants and evolving product offerings. Those that enter the financial services sector need to be versatile and always looking to improve personally with education, experiences and community connectivity. I encourage anyone looking to be successful to place a concentrated effort on learning and continuous personal improvement." 
Laura graduated from the University of Kentucky with both her Bachelor's degree in Accounting and an MBA from the Gatton College of Business and Economics. Laura has been with BB&T for the past three years and was previously the Market President at U.S. Bank, an Investment Advisor at ES Barr and Company, and an executive at JPMorgan Chase & Co for over 30 years. 
BB&T bank operates 2,049 branches in 15 states and Washington, D.C., and offers consumer and commercial banking, securities brokerage, asset management, mortgage, and insurance products and services. They were recently ranked 16th on the list of largest banks in the United States by assets and its subsidiary, BB&T Insurance Services, is one of the largest insurance brokers in the world.