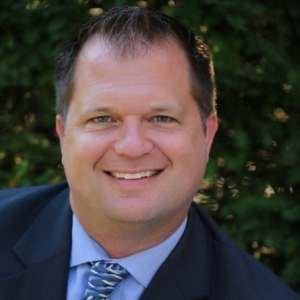 The Louisville Business First recently recognized University of Kentucky's Engineering/MBA dual degree alum, Ryan Barrow in their 2018 Best in Finance Honorees, which awards outstanding working professionals in a finance position at a Louisville company or nonprofit organization. This year's honorees represented financial professionals from a variety of sectors who have led their organizations to fiscal success.
Currently, Ryan is the Executive Director for the Office of Financial Management ("OFM") within the Commonwealth of Kentucky where he manages an approximate $10 billion debt portfolio and invested cash of the state (i.e. $3-4 billion). At OFM Ryan oversees billions of dollars of bond financings for the Commonwealth including serving as the lead for the Finance Cabinet in the Louisville Downtown Bridge Project, which is the largest infrastructure project ever undertaken by the state. 
Ryan said, "I will always be proud of my engineering degree, but it is my MBA degree that has given me the ability to pursue my career path. In my current position, I'm constantly working with engineers to fund capital projects and creating a financing plan that aligns with a technical construction schedule. Thus, I believe the technical and business degrees complemented each other well and have given me the opportunity to communicate more effectively on both sides."
Ryan has worked in the municipal bond industry for over a decade in both the public and private sector. In the private sector he managed the Kentucky Local Government practice for a regional broker dealer, Ross, Sinclaire and Associates ("RSA"). At RSA Ryan worked on hundreds of local municipal transactions totaling over $2 billion in Kentucky, West Virginia and South Carolina. Ryan then spent three years with the Lexington-Fayette Urban County Government ("LFUCG"). There Ryan managed an annual budget of approximately $500 million dollars as well as the City's debt issuance. Ryan, along with the Director of Revenue, was instrumental in restructuring the funding of the City's self-insured health plan in early 2011. In late 2012, Ryan served as financial staff to the Commission tasked with restructuring the City's underfunded police and fire pension fund which was successful in making substantive changes.