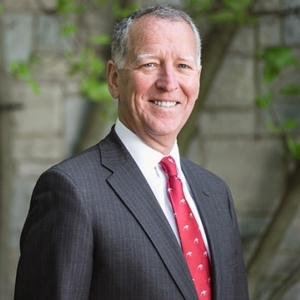 The University of Kentucky's Gatton College of Business and Economics recently inducted three new members into the Gatton College Alumni Hall of Fame: Jill Ackerman Jones (Executive VP - President of North America, CCSA and IMEA Regions & Global Travel Retail at Brown-Forman Corporation), Thomas W. Shaver (Retired, Senior Automotive Executive at General Motors, Saturn, Volkswagon, J.D. Power & Associates) and William W. "Bill" Thomason Jr. (President, Chief Executive Officer of Keeneland and UK MBA alum). The Gatton College Alumni Hall of Fame recognizes Gatton alumni who have earned exceptional success in their careers and in their communities.
Thomason's long career in the thoroughbred industry began at Lexington's Mill Ridge Farm, where he worked for 28 years as financial and administrative manager. Thomason's active involvement in the thoroughbred industry includes being a member of The Jockey Club, a trustee of the American Horse Council, and a board member of numerous racing organizations. He is also a board member of the University of Kentucky Gluck Equine Research Foundation, University of Kentucky Sanders-Brown Center on Aging Council, Central Bank Advisory Board and the Kentucky Chamber.
"As a member of the Hall of Fame, these three inductees join a group of highly accomplished individuals, including Fortune 50 CEOs, top business college deans and professors, entrepreneurs, judges and policymakers, internationally known researchers, and philanthropists, who have met the challenge to adapt and succeed in a quickly changing world market," said Steven Skinner, interim dean of the Gatton College.