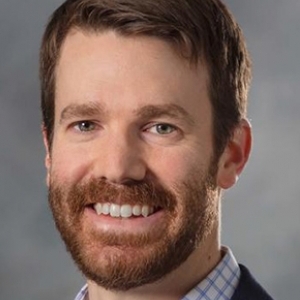 University of Kentucky's Gatton College of Business and Economics recent presented the fourth annual Commonwealth Supply Chain Innovation Award, sponsored by SAS, to John Lindsey, Supply Chain Manager for R.J. Corman Material Sales in Nicholasville, Kentucky. The presentation ceremony was held during Thursday's eighth annual Supply Chain Forum, held in the Woodford Reserve Club at Kroger Field. This recognition honors individuals and/or organizations that have demonstrated operational excellence in supply chain management as evidenced in a recently completed supply chain improvement project.
The project was undertaken to integrate logistics planning and execution across the R.J. Corman umbrella of operating companies. Prior to launch, each business line had its own degree of scale and varying levels of outside partnership. Operational and financial visibility of the entire logistics process, inclusive of private fleet, was limited and driving unsustainable costs. A centralized logistics team was formed, demand became aggregated in one location, and metrics were developed to track progress. Within the first year, significant improvements were recorded in both service and cost measures.
"One of the attributes that led to Mr. Corman's success was his ability to amaze customers with his combination of speed, efficiency and quality through innovative solutions," Lindsey said. "I am proud to be part of a team that continues to embrace that legacy — never satisfied with the status quo, and working tirelessly to deliver the best possible service."
The Commonwealth Supply Chain Innovation Award judging panel consists of practitioners, academics and consultants in the supply chain industry, appointed by the advisory board of the Gatton College Supply Chain Forum. The forum brings together more than 200 corporate leaders, professors and students to share ideas about the latest supply chain issues. As the Commonwealth Supply Chain Innovation Award recipient, R.J. Corman qualifies for future supply chain improvement project support from graduate students enrolled in the Gatton College's one-year accelerated MBA program
Lindsey has worked as R.J. Corman's Supply Chain Manager since December 2014, and previously served as a marketing analyst and materials analyst for Global Brass and Copper Inc., based in Schaumburg, Illinois. A U.S. Army veteran, he earned both his BBA and MBA from the University of Kentucky, and is a Certified Supply Chain Professional (CSCP).