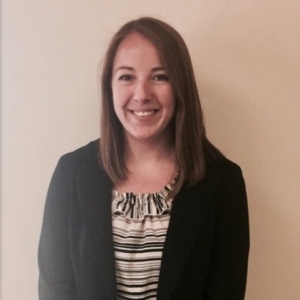 UK MBA alumna, Amanda Tenney, was recently promoted to Project Delivery Senior Analyst at Deloitte Consulting. Deloitte is the brand under which tens of thousands of dedicated professionals in independent firms throughout the world collaborate to provide audit & assurance, consulting, risk and financial advisory, risk management, tax, and related services to select clients.
"I'm very excited about this promotion at Deloitte," says Amanda. "Some of the skills that I honed in the UK MBA that helped me secure this promotion were producing strong deliverables, building meaningful relationships and the ability to collaborate with team members."
Amanda started as an Analyst at Deloitte in Frankfort, KY in 2017, along with 15 new hires and was the first of this group to receive this promotion after working just under one year with this prestigious firm. 
Regarding her experiences in the One Year MBA at the University of Kentucky, "I can confidently say that I was able to perform at a higher level due to my experiences in the UK MBA, along with the Project Connect internship with Papa John's International.
Amanda graduated from the University of Kentucky with her Bachelors degree in Marketing and MBA in 2016.