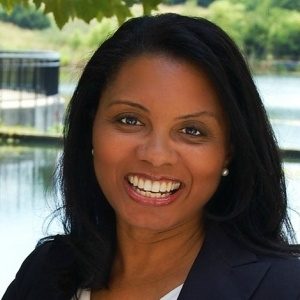 Kristel Smith, alumna of the University of Kentucky MBA program, was recently recognized in the Lane Report's Top Women in Business, which highlights women in Kentucky (and southern Indiana) who are making an impact in business, their profession, politics and economic development. Women who are chosen typically have key roles whereby their body of work are making significant contributions to commerce, and life, in their surrounding area.
Kristel is currently the Director of the Kentucky Innovation Network at Eastern Kentucky University. With nearly 15 years of experience in the industry, Kristel has assisted hundreds of companies and helped prepare businesses, communities and industry clusters for strategic growth and development. In addition, she has served as a governor's appointee on the Kentucky Commission for Small Business Advocacy (6th Congressional District) and the $100 million public-private partnership Work Ready Skills Initiative Advisory Committee. Prior to coming to the Kentucky Innovation Network, Kristel was at both Procter & Gamble and IBM, along with being a startup entrepreneur and adjunct professor.
When asked what inspires and drives her, Kristel said, "Outstanding leaders and entrepreneurial thinkers who have the tenacity to find solutions to big problems or say yes to bigger ideas and rise to the occasion."
Kristel has worked in and with corporations along with many sectors including manufacturing, research & development, technology, higher education, and government. She has worked with multi-country to international projects including Canada, Belgium, Germany, Switzerland, Mexico, and Peru. Kristel has engaged and participated in international negotiations and meetings with business leaders, government officials and foreign consulates.  
Kristel had some advice for younger women in business (and young men as well), "It's never too early to begin preparing to be the CEO, on the board of directors or chairman of the board. If you are starting or expanding a business and want it to last, cloning yourself is not the answer. You need a diversity of skills and people, so choose wisely." 
Kristel's educational background includes a bachelor's degree in computer science from Southern University, an MBA from the University of Kentucky, and international economics study at the School of Economics in Austria. She completed the Kentucky Entrepreneurial Coaching and Leadership Institute (Scotland) administered by the University of Kentucky, the Venture Capital Institute at Emory University, and certifications as a FastTrac administrator and facilitator through the Kaufmann Foundation and the International Business Incubation Association (InBIA).