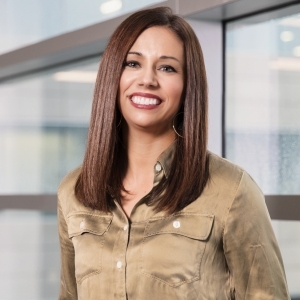 Valvoline was recognized with the Best in Car Care award at the 2018 Product of the Year Awards recently for their new Easy Pour bottle. Michelle Allen, an alumna of the University of Kentucky's MBA program, led the initiative from concept to commercialization. The award was provided by Product of the Year USA, the world's largest consumer-voted award for product innovation, which conducted a national study of 40,000 consumers with the aim to help consumers best identify the top new consumer products.
Michelle Allens says, "This award was a culmination of a lot of hard work and determination from the Valvoline team to launch a game-changing innovation into a category that is a sea of sameness. We were completely honored and humbled to be recognized by consumers as the top innovation in the car care category for 2018 and can't wait to see the impact it will have on Valvoline's business as the product continues to penetrate the market."
Michelle has been with Valvoline since 2006 in a variety of roles, starting as an Internal Auditor before being promoted to brand management and leadership roles within Valvoline's marketing organization. Most recently, Michelle was promoted into the Director of Strategic Accounts role managing the sales for Valvoline's largest customer – Walmart. Michelle earned her Bachelor's degrees in Accounting and Finance, as well as her MBA from the University of Kentucky. Since graduating, Michelle has been very active in UK's MBA program, championing the Project Connect internship experience at Valvoline as well as guest speaking in the program's Lunch and Learn series.