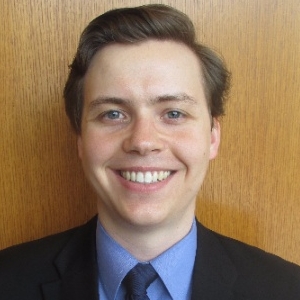 The University of Kentucky's International Center recently hosted a Global Health Case Competition (GHCC) as part of their Global Health Initiatives at the Gatton College of Business and Economics. The competition prompt was "Growing Pains: Palliative Care In Indonesia and Papua New Guinea." This year, the case involved addressing palliative care issues in Indonesia and Papua New Guinea and the teams could choose which country on which to focus their solutions to develop innovative palliative care programs while integrating an appropriate use of opioids, a common treatment in palliative care. 
The winning team presentation was titled "Palliative Care for Today, Preventative Care for Tomorrow: Papua New Guinea", which included UK MBA student, Michael Sackett. The team's plan focused on cancer palliative care in Papua New Guinea with plans to train local community health care workers to be able to provide personal care. The second tier of their plan involved the logistics of receiving care such as opioids and implementing a preventative HPV campaign. The plan also proposed a tax on the beetle nut – a type of nut that causes mouth cancer -- even though it is an important part of PNG's culture.
The entire case team will now move on to the 2018 International Emory Global Health Case Competition. The International Emory Global Health Case Competition is a unique opportunity for graduate and undergraduate students from multiple universities and disciplines around the world together to learn about, develop, and recommend innovative solutions for a 21st century global health problem.
Michal Sackett said, "Participating in UK's Global Health Case Competition was an engaging and rewarding experience. I was able to work with brilliant UK students from several other colleges, including the College of Medicine. The competition allowed us to learn about the global health issue of palliative care, how to build global health solutions and develop our presentation while honing our team work skills."
Teams presented their solutions to a panel of judges who are experts in fields related to the issue. This part of the competition gave students a chance to develop key skills in presenting, public speaking, teamwork and problem solving. Each team competing in GHCC was required to be interdisciplinary, encompassing students from at least three different colleges at UK. All teams were advised by mentors from UK faculty and local community members a day before the competition on the team workday. Each team met with one content expert and one cultural expert.