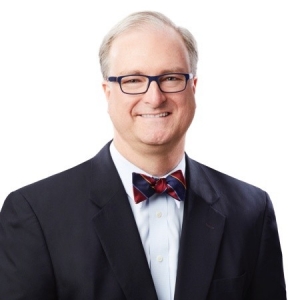 Trey Grayson, former Kentucky Secretary of State and alum of the University of Kentucky's JD/MBA dual degree program, will become Executive Director of the Aspen Institute's Rodel Fellowships in Public Leadership beginning in January of 2020. The Rodel Fellowship is one of the signature leadership programs of the Aspen Institute. Since 2005, it has identified and brought together promising young elected officials who have demonstrated an outstanding ability to work responsibly across partisan divisions and bring greater civility to public discourse. Trey is a member of the Fellowship's inaugural class, and four Rodel Fellows are currently running for President of the United States.
"It is an honor to be selected to lead the Aspen-Rodel Fellowship program," says Trey Grayson. "Participating in the inaugural class of Rodel Fellows has made me a better leader, more willing to think critically and boldly about public policy solutions, while seeking relationships across the political spectrum, all with an eye to improving our nation's public policy and system of governance. I also cherish the lifelong friendships that I developed with my classmates and Fellows from other classes. I can't think of a more rewarding position than helping the nation's emerging political leaders fulfill their promise to their constituents and our country."
Trey Grayson, the youngest Secretary of State in the country at the time of his election, later served as president of the National Association of Secretaries of State. He was also appointed by President Obama to the Presidential Commission on Election Administration. He was a founding board member of Democracy Works and the Center for Election Innovation and Research. Trey also serves as director of the Kennedy School's Institute of Politics at Harvard University. 
The Rodel Program began in 2005 with a bipartisan class of 24 young elected officials. There are now more than 320 Rodel Fellows nationwide including seven who went on to become governors; 17 who were subsequently elected to Congress; three who became Cabinet secretaries; mayors of many of the country's largest cities; a host of state attorneys general, state treasurers, secretaries of state, and state legislative leaders; and four who are currently running for President of the United States. The Fellowship is designed to break down partisan barriers and to give the rising stars of American government opportunities to think more deeply about the challenges of public leadership.
The Aspen Institute is a nonprofit organization with global reach whose vision is the creation of a free, just, and equitable society. For 70 years, the Institute has driven change by inspiring dialogue, leadership, and action to address society's greatest challenges. With headquarters in Washington, DC, the Institute has offices in Aspen, Colorado and New York City, as well as an international network of partners. Learn more at aspeninstitute.org.