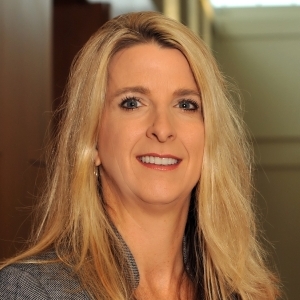 University of Kentucky MBA student, Karla Southworth has been named Project Director for the Electronic Health Record Implementation Project Team at UK HealthCare. Karla will be responsible for oversight of the project life cycle, day-to-day execution of the EHR Implementation Project, and communication of progress, key issues and risks, as well as other status updates to project governing bodies.
"Karla has a great track record leading large scale, complex system change initiatives, making her a natural for this role," says Cecilia Page, Chief Information Officer at UK HealthCare. "She most recently led the successful EHR single platform vendor selection process."
Karla will be leading a team who will be responsible for managing the following program areas of the EHR Implementation Project: critical core, clinical ambulatory, clinical acute, revenue cycle, technical and organizational readiness, communications & training. 
Karla is currently pursuing her Professional MBA (For Leaders in Healthcare) at the University of Kentucky's Gatton College of Business and Economics, which is a part-time option designed for full-time working professionals. Karla has also completed a number of management development courses at the University of Kentucky, including the UK HealthCare Executive Leadership and Management Program. At the conclusion of the Professional MBA program, Karla will also earn a graduate certificate in Improving HealthCare Value, Finance & Business track. 
Karla says, "Pursuing an MBA has opened my eyes to many things that I hadn't previously considered in my decision making and planning.  Considering the opportunity cost, reviewing the impacts to the entire supply chain, analyzing a financial statement, planning for and defining the target market, understanding costs are among the many topics that I have now been able to incorporate into my analysis, planning, and decision making.  The UK MBA program provides a wide variety of tools that are critical to the success of any leader. The program has challenged me to think about larger business issues, taught me how to understand diverse viewpoints, and most importantly helped me grow as a leader." 
Southworth joined UK HealthCare in 1999 as a system analyst and project technical administrator. She held project management positions of increasing responsibility in the IT Portfolio Management Office, including the Good Samaritan transition to UK HealthCare IT systems and the transformation of ambulatory clinics to electronic medical records. A native of Richmond, Kentucky, Southworth is a graduate of Eastern Kentucky University, where she earned a bachelor's degree in math education.