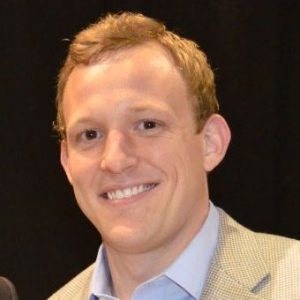 University of Kentucky MBA alum and financial leader, Ben Buchanan, is currently the Chief Financial Officer (CFO) at US GreenFiber, LLC, the largest manufacturer of cellulose insulation in the nation, providing energy savings and cost effective insulation choices. A portfolio company of Tenex Capital Management and headquartered in Charlotte, N.C., GreenFiber operates eight manufacturing plants, providing insulation to homeowners, contractors, builders, architects and retailers throughout the U.S. and Canada. GreenFiber uses 85% recycled materials from local sources, diverting hundreds of tons of paper from landfills while utilizing low-energy manufacturing and short-haul transportation. As a result, Greenfiber offers an environmentally responsible choice for homeowners and builders.
In Ben's current role as CFO, he manages strategic initiatives while directly overseeing all finance, accounting, and technology activities. Prior to GreenFiber, Ben served as the Vice President of Finance & Strategy for the SPO Partners-backed Aggregates USA, a rock mining business that operated approximately 30 locations across the Southeastern US. In 2017, after managing the business for six years, Ben helped facilitate SPO's successful exit and sale of the business to Vulcan Materials for $900 million (Read Press Release). 
Although Ben has been a successful financial leader and private equity operator for the past 9 years, everything changed when the market crashed back in 2008. While working in investment banking, Ben realized that it was the opportune time to pivot his career. As a result, Ben decided to pursue the One Year MBA program full-time at the Gatton College of Business and Economics.
"I recognized that investment banking was not what I wanted to do long-term, but I already had a background in business. The One Year MBA program presented a unique opportunity to add to my skill set, contemplate my future and quickly return to the workforce," says Ben. "For me, this was a time of introspection and refinement."
The One Year MBA is a full-time program, designed for all majors, young professionals and recent graduates. During Ben's time in the UK MBA, he participated in the built-in team internship program called Project Connect. Project Connect pairs student teams with companies to work on projects of importance to their corporation or organization. These projects focus on core business processes such as: data analysis, marketing, research, growth strategy, supply chain management, logistics and operation.
Regarding the Project Connect internship experience, Ben says, "By far, the most rewarding component of my time at UK was working on a highly capable, dynamic team within Project Connect. I learned as much from the members of my team as I did in the classroom. Our team worked with Papa John's International and was tasked with developing a mobile app, analyzing the international supply chain and providing acquisition targets to the CFO. Through these projects, our team gained a better understanding of certain dynamics within a business but also learned how to rely on each other to produce results."
A full list of the current and past University of Kentucky MBA Project Connect companies can be found here. 
"The importance of team dynamics and the soft skills required to lead are takeaways from the UK MBA program I still use today, " says Ben. "Helping teams comprised of different skills and personalities collaborate more efficiently and effectively, while continuously adding value, is very important for any business leader."
When asked what advice he would give others that might be considering an MBA in 2019, Ben said, "I see today's MBA as an opportunity to refine your plan for your career. Plans change, but spending time thinking about your skills, needs, and goals, will allow you to better adapt when that happens. Simply knowing (or having an idea of) what you're good at and what you want to do is invaluable."
Ben graduated with his BS in Economics from Samford University and MBA from the University of Kentucky's Gatton College of Business and Economics. He also participated in Harvard Business School's Executive Education Program. Immediately following graduation from the UK MBA program, Ben served as the Director of Process Implementation and Analysis at Express Oil Change.