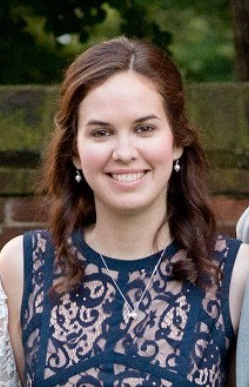 UK MBA alum, Katie Noah, has been recently promoted to Client Services Manager at Catalent. Catalent is a global leader in providing integrated services, superior delivery technologies and manufacturing solutions to help life science innovators develop and launch successful pharmaceuticals, biologics and consumer health products. In this new role, Katie supports new business at the site and works with their field sales team to generate quotations for new products. Katie and her team work to ensure that these quotations meet the client's needs, and then develop a manufacturing and testing strategy with Catalent's internal team.
"My MBA gave me the confidence to know that I would be able to handle any business function," says Katie. "The critical thinking and problem solving that we were exposed to help me to ask the right questions when faced with an issue. The data analytics class has also been helpful in being able to distill information and evaluate it appropriately. I started in the supply chain department at Catalent and believe that my first job was a direct result of having an MBA. I've been able to adapt and move through different aspects of the business because I've been given the tools to learn quickly due to the foundation I received at Gatton."
After graduating with her Bachelor of Science (BS) in Selling and Sales Management degree from Purdue University, Katie started a job in professional sales. After finding out that she wanted to enhance her general business knowledge, Katie decided to pursue an MBA program that would provide access to more career opportunities. Two years later after her undergrad degree, Katie landed in Gatton's One Year MBA program which a full-time option designed for young professionals, recent graduates and emerging leaders across all academic backgrounds.
"My favorite part in the UK MBA was the people including my fellow students, faculty, staff and alumni," says Katie. "I remember the very first information session that I attended and how welcomed I felt during that event. I continue to feel welcomed and supported even today as an alum. During the program, the faculty made time to answer questions and were invested in our success. I developed life-long friendships with several classmates that I would not have met otherwise. The staff was always very accommodating and still help me to this day."
After graduating with her MBA from the Gatton College of Business and Economics, Katie began working at Catalent here in Winchester, Kentucky. For the past 6+ years of working at Catalent, Katie has held several leadership positions including the QC Operations Planner, Associate R&D Project Manager, R&D Project Manager, Interim Supply Chain Director, Sr. R&D Project Manager and now as the Client Services Manager.
"I like working at Catalent because our work impacts the lives of our patients," says Katie. "We make medication that helps treat real needs and improves the quality of life of the patient. We also have a positive impact on the community through various outreach programs, a good workplace culture and with positive growth projections. What I do makes an impact on our site and its future, which is very rewarding."
With over 85 years of experience, Catalent supports our partners in introducing 200 new products and manufacturing over 70 billion doses each year. We became a publicly traded company (NYSE: CTLT) in 2014 and have grown to become a vibrant community of more than 11,000 employees who support over 7000 products for over 1000 customers all around the world.