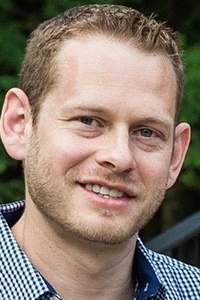 University of Kentucky MBA alum, Thomas Lefler is the Director of Absolute Return for Raytheon, a technology and innovation leader specializing in defense, security and civil markets throughout the world. With a history of innovation spanning more than 90 years, Raytheon provides state-of-the-art electronics, mission systems integration and other capabilities in the areas of sensing; effects; and command, control, communications and intelligence systems; as well as a broad range of mission support services.
Founded in 1922, Raytheon provides state-of-the-art electronics, mission systems integration, C5I™ products and services, sensing, effects and mission support services. Raytheon is headquartered in Waltham, Massachusetts and has approximately 67,000 employees worldwide with $27 billion in sales (2018). 
With his MBA, Thomas provides strategic vision, leadership, and day to day oversight of Raytheon's $2B Absolute Return portfolio, the $300M Portable Alpha portfolio and for the Trust's $2B strategic derivative trading, hedging, and risk management initiatives. His core responsibilities include investment management, asset allocation, portfolio construction, risk management, talent development, coordinating investment activities along with providing strategic advice to the CIO on plan level investment and organizational priorities. 
"Thomas is an astute investor who has a knack for digging deep and bringing his full experience to bear on an investment topic," says Scott A. Lupkas, VP, Pension Investments & CIO, Raytheon Co." His talents and contributions not only benefit our team, but a multitude of Raytheon beneficiaries." 
On June 9, 2019, Raytheon and United Technologies entered into an agreement to combine in an all-stock merger of equals. The combined company will offer expanded technology and R&D capabilities to deliver innovative and cost-effective solutions aligned with customer priorities. The merger is expected close in the first half of 2020.
Thomas has more than a decade of investment and leadership experience and has held positions at the Indiana Public Retirement System, Citigroup Global Markets, and at Spartus Capital Management. He holds an MBA from the University of Kentucky and a Bachelor of Arts degree in Mathematics from Transylvania University.
For the full article and interview with ai-CIO.com click here.