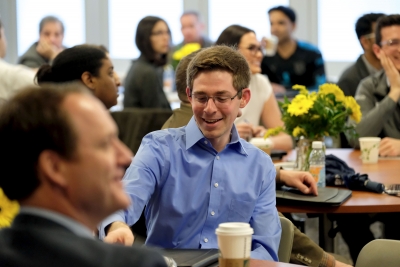 The University of Kentucky's Gatton College of Business and Economics has announced the inaugural "Emerging Leaders Board" which consists of Gatton alumni (age 40 and under) that are interested in improving outcomes of students in the Gatton college. The board's mission is to develop initiatives that link students to alumni, foster a culture of giving, engagement, and belonging, and support the college's goal of excellence in education. Out of the 32 members that were selected for the Gatton Emerging Leaders Board, the following are University of Kentucky MBA alums:
"We are very pleased to see such a strong presence of UK MBA alums serving on this board," says Harvie Wilkinson, MBA Program Director at Gatton. "This board will help our college and alumni network better connect with each other; and most importantly, provide feedback that will improve student outcomes. This is a very talented board and we are eager to see the value that they will bring to these board positions."
For the full list of board members, please click here. To be considered as a future member of the Gatton Emerging Leaders Board, please contact Michelle Lowe, Director of Alumni Engagement at the Gatton College of Business and Economics.