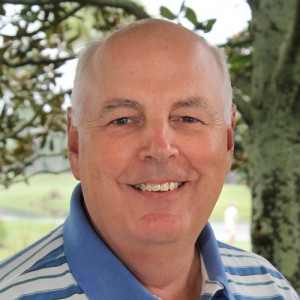 University of Kentucky Alumni Association Distinguished Service Awards and Joseph T. Burch Young Alumni Award are presented annually to honor and recognize those who have provided extraordinary service to the university and the association. The 2020 recipients were recognized during the recent UK Alumni Association Board of Directors Summer Workshop.
The UK Alumni Association's Distinguished Service Award is selected by the Alumni Service Awards Committee. Nominees for this prestigious award should have demonstrated a history of diligent work for the UK Alumni Association and/or a local alumni club; contributed to the accomplishments of the UK Alumni Association and/or a local alumni club; provided leadership and dedication to university and association programs; provided meaningful service to alumni and friends of the university, community and profession; and earned at least 12 credit hours.
One of the recipients was Fritz Skeen, who earned a bachelor's degree in business administration in 1972 and an MBA in 1973 from the University of Kentucky. He served as president of the UK Alumni Association from 2018-19. Skeen was chairman of the Great Teacher Awards/Scholarship, vice-chairman of the Alumni Service Awards and vice-chairman of the Budget, Finance and Investments committees. He has also served as treasurer and president-elect of the UK Alumni Association and on the Membership Committee. He and two fellow UK graduates restarted the Jacksonville UK Alumni Club, where he continues to serve on the board.
During his 30-year career with IBM Corp., Skeen held a variety of sales, marketing and executive positions, including regional manager in Los Angeles, director mid-range systems and group director – telecommunications product marketing in Westchester County, New York, and general manager – greater Chicago. Skeen is a life member of the UK Alumni Association, a Wildcat Society member, a UK Fellow, a member of the K Fund and returns to campus to play tuba in the UK Alumni Band. He is a member of Phi Sigma Kappa and was president of the UK chapter when he was a student.
The UK Alumni Association is committed to fostering lifelong engagement among alumni, friends, the association and the university. For more information on the awards, and to see past winners, visit www.ukalumni.net/awards. Recipients will be recognized in-person next summer at the UK Alumni Association's 2021 Summer Workshop. This year's Summer Workshop was held online due to the coronavirus pandemic. 
Read the full story on UK NOW: "UK Alumni Association Announces Service Award Winners".