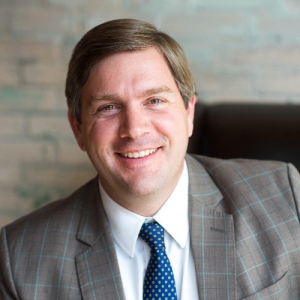 University of Kentucky MBA alum Jack Wilkinson is the Executive Vice President at J. Smith Lanier & Co., a Marsh & McLennan Agency (MMA) LLC company, which is one of the nation's leading insurance brokerage, employee benefits and risk management consulting firms. 
In his role as Executive Vice President, he helps oversee operations, facilitates new producer recruitment and training efforts, and acts as a liaison between vendor-partners and MMA. In addition to servicing his client base, Jack also provides leadership for the employee benefits practice of MMA.
Throughout his eleven-year career within the employee benefit industry, Jack has focused his efforts in helping middle-market organizations create business strategies that help find cost effective solutions to enable companies better manage their employee benefits. Jack's expertise has allowed him to deliver industry leading programs that are catered specifically to a particular client's needs. His approach to managing risk has aided employers in reducing bottom line exposure while simultaneously procuring best-in-class technology.
After graduating from the UK MBA program in 2007, Jack started working for a firm that traded treasury bill futures. When the economy went into a recession, Jack moved back to Lexington in 2009 to work with a firm in employee benefits, which was was acquired years later by Marsh McLennan Agency. This move to MMA enabled him to think both creatively and strategically in solving mid-sized companies' complex benefits issues.
When looking back on his MBA experience, Jack said that Don Mullineaux' finance class in Mergers and Acquisitions (M & A), "Taught me how to approach an issue thoughtfully and strategically." Simply stated, "An MBA degree has enabled me to think creatively in solving my clients' benefits issues and to work collaboratively and efficiently within a group setting."
Jack presently serves on board of the Kentucky Association of Health Underwriters as well as the Blue Grass Community Foundation 365 Steering Committee. He was also a member of the 2014 class of Leadership Kentucky.
As one of the oldest insurance brokerage firms in the United States, J. Smith Lanier & Co. (JSL), a Marsh & McLennan Agency LLC company, leads the industry through unparalleled specialization in the management of business, alternative risk, employee benefits, and personal insurance needs. As the southeastern hub of Marsh & McLennan Agency, J. Smith Lanier & Co. has provided commercial insurance and employee benefits expertise and best-in-class service to their clients for nearly 150 years and has been named as one of the best places to work in insurance among medium-sized agents and brokers.