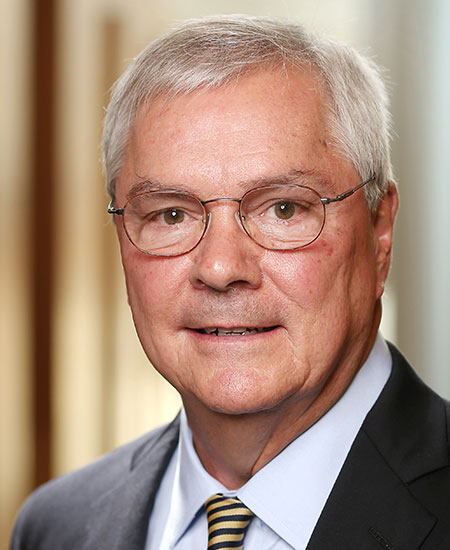 During nine years at the Gatton College, Harvie Wilkinson has worked tirelessly to increase the quality and efficiency of the MBA program. Wilkinson's dedication to the program includes building an MBA Advisory Board which was crucial in recruiting students, improving the curriculum and job placement. His connections within the community helped build strong partnerships with quality companies for Project Connect, a premier internship feature of the one-year MBA Program. In addition, he was instrumental in resurrecting several dual-degree programs for the MBA department which includes the Engineering/MBA, JD/MBA, STEM/MBA, MD/MBA and the PharmD/MBA, as well as the addition of the healthcare track to the Professional MBA which has become one of the most popular and fastest growing segments of the MBA program.
Associate Dean, Paul Childs, says "Harvie is a genuinely kind and caring person. He is particularly good with students and cares deeply about their educational experience and their success. Under Harvie's direction, the MBA has improved in literally every regard. His demonstrated leadership and foresight have positioned the MBA program for many more years of growth and success. His professional and personal dedication to our college and community exemplifies the ideal of servant leadership."
Prior to Wilkinson's appointment at Gatton, he was the Vice President of the Keeneland Association from April 2000 to the end of 2010. He also worked with the Keeneland Foundation and managed several Keeneland's subsidiaries. Before Keeneland, he was a partner at the law firm of Stoll, Keenan and Park (now Stoll Keenan Ogden) where he practiced in the areas of commercial, banking and equine law.
Wilkinson studied economics as an undergraduate and graduate student at the University of Kentucky and received his J.D. from the University of Kentucky College of Law. His past community involvement includes being a member of the Fayette County Board of Education (Chair), the United Way of the Bluegrass (Chair), the Bluegrass Chapter of the American Red Cross, and the Presbyterian Housing Corporation (President), God's Pantry Food Bank (Chair), the Kentucky Blood Center, the Prichard Committee for Academic Excellence (Chair), UK Libraries National Advisory Board of Visitors, and the Martin School of Public Policy and Administration Advisory Board.