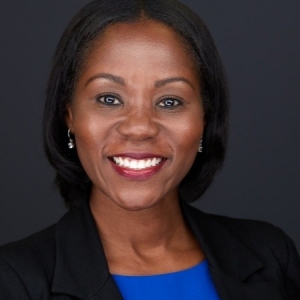 University of Kentucky MBA alumni at the Gatton College of Business and Economics, Angela Coleman, has been helping her clients meet their financial and wealth management goals for over 20 years. Currently a Fiduciary Investment Advisor at Unified Trust Company in Lexington, KY, Angela is responsible for managing wealth and providing financial advisory services for their Wealth Management division clients. While maintaining personal relationships with her private wealth clients, her focus is on financial and retirement income planning. Angela was awarded the Accredited Investment Fiduciary™ designation from the Center for Fiduciary Studies in 2005 and obtained her Certified Financial Planner™ professional certification in 2006.
"At Unified Trust, I enjoy helping clients improve their probability of having a successful retirement," says Angela. "I help clients with financial planning, retirement income planning, estate planning, investment management, tax planning, charitable planning, trust arrangements and fiduciary services for endowments and foundations. I know everyone can benefit from financial planning, regardless of what stage of life you are in or how much money you have." 
Angela received a BBA in Marketing in 1997 and her MBA from the University of Kentucky's Gatton College of Business and Economics in 2001. After graduating with her undergraduate degree, Angela made the decision to pursue her MBA.
"I was undecided about what I truly wanted to do next and thought additional education would assist me in making that decision," says Angela. "Looking back on that decision, getting my MBA has been a source of credibility during my career. When clients are aware of my level of education, they are more confident that I have the knowledge to assist them." 
Angela has been with Unified Trust Company since 2001 and is still helping her clients reach their financial and wealth management goals in 2020. With over 20 years of experience, Angela offers advice for those seeking an MBA and seeking a career in wealth management. 
"Like most industries, Wealth Management is an ever-changing space that you must remain knowledgeable about," says Angela. "I highly recommend pursuing an MBA because it broadens your base of knowledge and to clients, it serves as a symbol of your advanced level of industry understanding. In addition, it's important to also obtain industry related certifications (i.e. CFP®, CFA®, etc.)."
Unified Trust Company, N.A. (Lexington, Ky., $5 billion in assets under management) is a national bank trust company and discretionary trustee, serving individual, institutional and retirement plan investors. As a fiduciary, the firm is dedicated to helping people achieve successful financial outcomes. It is the first trust company in the U.S. and among the first globally to be certified for fiduciary best practices by the Centre for Fiduciary Excellence.