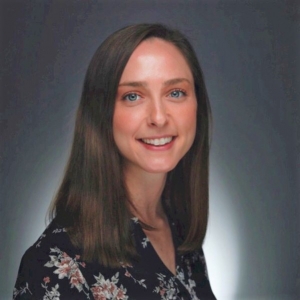 University of Kentucky MBA alum at the Gatton College of Business and Economics, Christy Guzenski, is the founder and owner of East Coast Sammies Food Truck. East Coast Sammies is a breakfast food truck that was founded upon the basis of a New York style breakfast sandwich. Christy launched East Coast Sammies LLC about a year ago when she realized she was ready for a career change. Christy quit her job, went back to school for her MBA and then started her own business in doing what she loves.
"After a few years of working in healthcare, I realized that wasn't the right place for me to be," says Christy. I'd always felt a strong pull towards becoming an entrepreneur and all the freedom associated with it. Since I had very little experience in the business world, I decided an MBA program would be a great place to start. I had heard excellent reviews about the MBA at University of Kentucky and loved that they offered several options that varied in length."
Christy was raised in upstate New York and bringing the state's version of a bagel sandwich to the Lexington community just made sense. Along with bagels, the menu offers breakfast bowls, dinner options, and the most popular item to this day, the East Coast Burrito. East Coast Sammies is available for morning and lunchtime events 7 days a week. In the evenings, they are located at Fusion Brewing in the popular Distillery District which is north of downtown Lexington, Kentucky. The full menu can be found here. 
"East Coast Sammies typically operates 5 days a week for around 4 hours each day, however, my day begins well before the food truck opens to the public," says Christy. "Each day I spend a great deal of time prepping food and running errands for ingredients and supplies in preparation for my shift that evening. On a weekly basis, I typically spend 3-4 hours researching and developing new recipes. On a monthly basis I look back and analyze the volume of sales for each week in order to gauge the number of customers per day, which days are most profitable, and which sandwiches are the most popular." 
Evening events is where things took off for East Coast Sammies. While most people loved the idea of breakfast for dinner, Christy started offering one dinner special at nighttime events to gauge what was most popular and that's how she chose what to incorporate on her newly launched dinner portion of the menu, which includes the Chicken Spiedie Sandwich and the Meatball Sammie. Christy continues to apply what she learned in the MBA at the University of Kentucky to help with her business.
"Obtaining an MBA has helped me tremendously with not only the process of starting a business but also the day to day role of being in charge, says Christy. "From marketing and keeping track of my spending to analyzing the food truck market and competition. I definitely feel the MBA has given me a strong advantage." 
The University of Kentucky MBA program now offers a new concentration in Entrepreneurship and New Venture Creation. The city of Lexington along with Central Kentucky is producing a strong and vibrant entrepreneurial community. The MBA program at Gatton decided to cater to this market more intentionally with an entrepreneurship concentration that could equip candidates with those necessary entrepreneurial skills.
In response to advice to future entrepreneurs, Christy said, "If you want something bad enough, go after it. This world needs more innovation, creative thinking, and new ideas now more than ever before. Don't let fear hold you back because I promise your regret will feel worse. Despite all the desirable aspects of owning your own business, it has its low points and you have to be willing to accept those along with the good days. East Coast Sammies has been a wild ride so far, but I wouldn't change it for the world." 
For more information about East Coast Sammies, visit them at eastcoastsammies.com. For more information about the University of Kentucky MBA, visit us at gatton.uky.edu/mba.