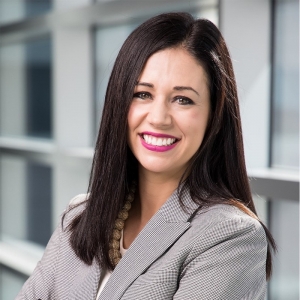 University of Kentucky MBA alum, Michelle Allen, has been recently promoted to Vice President of Sales, DIY for Valvoline at their world headquarters in Lexington, Kentucky becoming the 2nd woman to be promoted to a VP position at Valvoline. DIY is a division within Valvoline's Core North America Business Unit that is responsible for their consumer package goods.
"This move recognizes Michelle's sustained results for Valvoline including her leadership of the DIY marketing team, the launch of innovation including Full Synthetic High Mileage, ideated and led the Easy Pour packaging commercial launch, and the growth of her retail accounts during her stint as the Senior Director of Sales," says Gregory Barntsen, General Manager, DIY at Valvoline.
Michelle has built strong relationships across Valvoline's top strategic accounts since she joined the organization in 2006 and this new position will enable her to build on those relationships and create value for both Valvoline and their customers. 
She holds a bachelor's degree in Accounting and Finance from the University of Kentucky where she also earned a Master of Business Administration (MBA) in the Professional MBA, which is a part-time program designed for full-time working professionals all over Kentucky and beyond.
"The strong education and experience that I have received from the University of Kentucky has enabled me to propel my career at Valvoline," says Michelle. "I am so glad that I can continue to give back to the program through sponsoring Project Connect, serving on the Advisory Council and hiring top talent into our organization from the UK MBA program."
Michelle proudly serves on the University of Kentucky MBA Advisory Council at the Gatton College of Business and Economics and the UK Alumni Association Board. She also was a recipient of the UK Alumni's Joseph T. Burch Young Alumni Award in 2018.