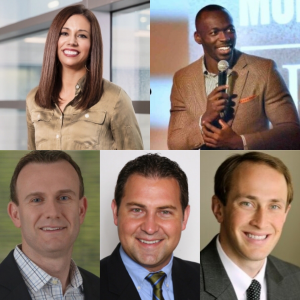 The MBA Advisory Council at the University of Kentucky's Gatton College of Business and Economics is a group of individuals that are vested in advancing the UK MBA program and the professional development of its students. The UK MBA Advisory Council is comprised of influential regional business leaders, selected by the MBA program staff, and approved by the Dean of the Gatton College of Business and Economics.
New members of our UK MBA Advisory Council this year include (pictured, starting left to right on the top row):
"We are privileged that these new members are willing to serve on our council, and they will certainly add value to our program and our MBA candidates going forward," said Karl Gustafson, MBA Program Academic Director. "Our Advisory Council plays an extremely valuable role in ensuring that we are preparing our MBA candidates to excel in the workplace, as well as providing mentorship and professional guidance to our candidates."