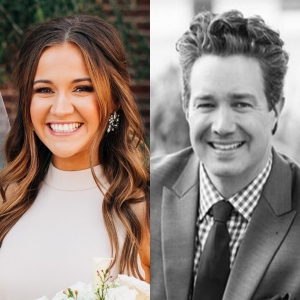 Procter and Gamble (P&G) is the world's largest consumer goods company. With their headquarters in Cincinnati, Ohio, it also makes P&G home to many successful graduates of the UK MBA program including Amy Nutt.
Amy graduated from Gatton's One Year MBA program in 2019 and then joined P&G. She is now a Senior Finance Manager for the Advisory Services Group (ASG) in Global Internal Audit (GIA) at P&G. 
"We identify root causes to high-risk business challenges and create lasting solutions for our clients, which are internal organizations that request our services," says Amy. "I add value to P&G's mission by recommending innovative, sustainable solutions that optimize processes and protect the company from risk." 
After Amy graduated from the University of Kentucky with her bachelors of science degree in Public Health, she learned about the One Year MBA program and felt it would open more doors for her. 
Amy says, "The flexibility that an MBA provides was just what I was looking for as I learned more about the different careers I could pursue with my degree."
While exploring her career aspirations, Amy partnered with the Graham Office of Career Management, Gatton's internal career management and services team, and utilized their relationships to secure an interview with P&G. Through the interview process, this is how Amy eventually came to connect with Josh Mitchell, the leader of P&G's Finance and Accounting (F&A) recruitment effort at UK, and is also an alum of the UK MBA.
Josh is currently the Director of Finance and Accounting at P&G; however, 21 years ago, he began his P&G career as an F&A intern. Josh became UK's first F&A intern in the Summer of 2001. Ironically, this effort was sponsored by Gretchen Price, UK Alum and P&G Treasurer at the time.
For the next decade, the UK recruitment team hired several undergraduate and graduate students each year from UK and Gatton. After experiencing a shift in recruitment strategy for a few years, Josh approached his Talent Supply team at P&G in 2018 to reestablish their relationships with the University of Kentucky, Gatton and the UK MBA program.
"When we are recruiting for the next generation of F&A leaders, we are looking for students who share the same values as we do," says Josh.  These are students who understand what it means to be responsible for something, are committed to delivering results, have a passion for winning, can trust in their teammate's capabilities, and understand that doing the right thing, is the only thing." 
P&G's strong relationship with the University of Kentucky, Gatton and the UK MBA helps many students make the appropriate connections which ultimately led to Josh hiring Amy.
"I'm incredibly grateful for the relationships that I established as a student in the UK MBA program that helped me secure my opportunity with P&G," says Amy. The Graham Office staff is incredible and was instrumental in getting me through my interviews and eventually securing my position with P&G."
P&G is home to many iconic, trusted brands, including Always®, Charmin®, Braun®, Fairy®, Febreze®, Gillette®, Head & Shoulders®, Oral B®, Pantene®, Pampers®, Tide®, and Vicks®.
If you are interested in learning more about opportunities at P&G, please visit pgcareers.com, or the Graham office of Career Management at careers.gatton.uky.edu.