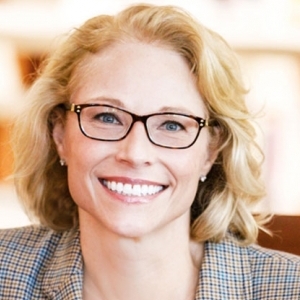 Jackie Schmidt, Graduate Career Advisor, is a relatively new addition to Gatton College and our MBA program, joining us after a successful corporate human resources career with Intel, but has already made a significant impact on our students and our MBA program in general. Jackie joined the Gatton College in the spring of 2019 in a new role focused solely on working with and advising our professional graduate students.
In her role, Jackie instructs our Professional Development course in our full time One-Year MBA program, and advises in one on one meetings with our MBA candidates across both cohorts as well as Gatton College's other master's degree programs on their careers.
Through her Professional Development course, Jackie has stretched our candidates to get out of their comfort zones as they work to define their career paths and position themselves for career success. Through her one on one coaching sessions, Jackie spends countless hours guiding our students to help with their career decision making.
For our full time, One-Year MBA program all of Jackie's efforts have led to the second highest employment rate at graduation in our program's history. For our part time, Professional MBA program, her work with candidates has helped guide the next step in their careers, whether it be career progression or career change.
Per, Sarah Madison, the Director of our Graham Office of Career Management, "The Graham Office was fortunate to add Jackie to our team. The level of professionalism and individualization she brings to the MBA students and the course she teaches is the reason for this historic success. I know she will continue to elevate these students."
As the following quotes from our students indicate, Jackie has made an indelible impact on our MBA candidates and we're lucky to have her as part of our program.
"I felt like everything we learned (from Jackie) has been beneficial… preparing us to figure out what we want to do for our careers, as well as preparing us for the first steps towards applying for jobs."
"It has barely been two months into this program and I already feel a million times more confident in myself because of Jackie."
"She's an expert with a wealth of knowledge…she forces students to do very important things that they might otherwise not do. I know that's the case for me."
For more information on the Graham Office of Career Management at the Gatton College of Business and Economics, visit careers.gatton.uky.edu.