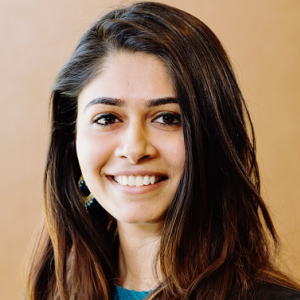 University of Kentucky MBA alum at the Gatton College of Business and Economics, Deepmala Jha-Hogue, has joined Amazon as a Supply Chain Manager of the Sub Same Day (SSD) Delivery Program. 
"In this role, I'll be a part of a brilliant team that is responsible for strategizing, executing and scaling the SSD program," says Deepmala. "This will completely change the end customer experience and further Amazon's mission of raising the bar." 
A few years after receiving her Biomedical Engineering undergraduate degree in Maharashtra, India, Deepmala joined Gatton's One Year MBA program in 2014, which is designed for young professionals, recent graduates and emerging leaders. 
"The program's diverse coursework, combined with the accelerated pace, got me excited about getting my MBA at the University of Kentucky," says Deepmala. "I was very impressed with the Project Connect internship which provided excellent networking opportunities with great companies, and also the opportunity to work on real-world projects."
Project Connect is the unique, built-in internship experience in the One Year MBA program whereby student teams are paired with companies to work on real-world projects of importance. Students get the opportunity to apply what they are learning in the classroom to these meaningful projects - learning by doing. 
"My passion for Supply Chain happened during the Lean Six Sigma project for GE Appliances," says Deepmala. " Personal branding and the art of collaboration were some of the important lessons that I continue to use both professionally and personally. In addition, the Lean Six Sigma Green belt (through LeanCor) and the Project Management certifications also added value and elevated my resume."
The One Year MBA program offers several professional certifications and workshops to help candidates further develop their international business acumen, project management and supply chain skills. 
In response to  students considering careers in supply chain management, Deepmala says, "Don't underestimate the value of learning from failures. Some of the best experiences occur during and after failed attempts, so be bold. If you enjoy puzzles and breaking through challenges, then supply chain is the way to go."
Amazon's mission is to be Earth's most customer-centric company. They are guided by four principles: customer obsession rather than competitor focus, passion for invention, commitment to operational excellence and long-term thinking.
For more information about the UK MBA, please contact Christopher Carney, Director of MBA Recruitment or visit gatton.uky.edu/mba.