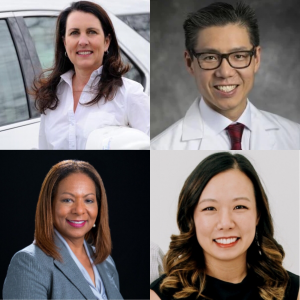 The University of Kentucky MBA program at the Gatton College of Business and Economics welcomes all working professionals, industry leaders and executives in Kentucky (and beyond) to learn more about Gatton's professional MBA programs at the upcoming Professional MBA Virtual Open House. 
The event takes place online from 5:30-7 p.m. EST on Wednesday, April 28, 2021. Event registration at gatton.uky.edu/mba-rsvp.
The presentation will spotlight the Professional MBA, Professional MBA (For Leaders in Healthcare), Real-Time Online MBA, and applicable dual degree programs. 
UK's professional MBA programs attracts a diverse network of working professionals and executives from various industries, organizations and companies with motivations in continuing to advance and lead in their careers.
The highlight of the event will be the alumni spotlight conversation which will feature successful alumni speaking about their positive experiences in the program, how the UK MBA has helped shaped their careers and providing advice to prospective candidates.
The spotlight speakers include:
"We are very pleased to offer this virtual event as an opportunity to help candidates from anywhere learn more about the value of the UK MBA and make an informed decision," says Lorna Patches, Executive Director of Gatton's Professional Resource Center. "We feel confident that our program delivers the right balance of core courses and customized electives, scheduling flexibility, networking opportunities, professional development and more in order to help our candidates advance and lead in a myriad of ways."
For more information, please contact Christopher T. Carney, Director of MBA Recruitment at the Gatton College of Business and Economics. Event registration can be found at gatton.uky.edu/mba-rsvp.