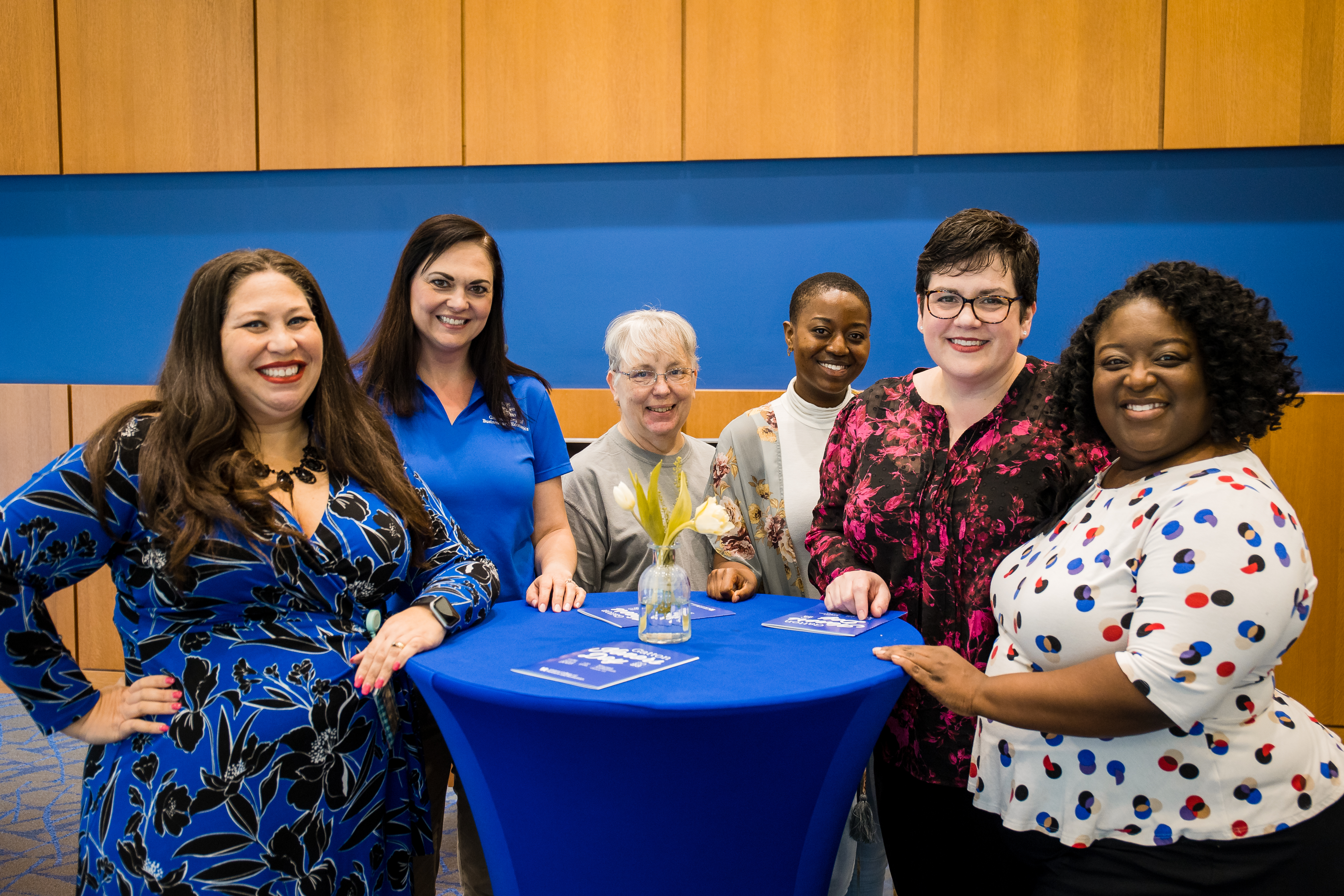 (Photo: L-R, Gatton faculty, Olivia Davis, Graham and URC members, Tricia Henry, Denise Best, Raven Gibson, Angie Evilia and Shonta Phelps)
LEXINGTON, Ky. (April 24, 2023)— The University of Kentucky's Gatton College of Business and Economics held its annual Honors Day on Friday, April 14, 2023, to celebrate the outstanding achievements of its students and organizations.
"The honors and award season is one of my favorite times of year because it highlights the best of Gatton College's success. And topping that list is our annual Gatton Honors Day Celebration, where we honor six students about to graduate the title of Outstanding Senior from each department, including honoring a senior with the Dean's Award for Excellence." said, Simon Sheather, dean of the college. 
The event recognized six Gatton outstanding seniors who excelled in their respective fields. The honorees were:
Kayla Griesbach, Accounting
Destin Hardesty, Undergraduate Student Services
Adam Julian, Management
Haylie Paulin, Marketing
Trevor Payne, Finance
Elly Piatt, Economics
This year, two winners were selected by the dean for the prestigious honor of Dean's Award for Excellence. Congratulations to Trevor Payne and Kayla Griesbach for earning this incredible honor!
In addition to individual awards, the ceremony recognized outstanding members of each of Gatton's Student Organizations. Each organization awarded a Member of the Year and its own organization-specific award. The winners of the student organization awards were as follows:
UK's American Marketing Association chapter was chosen as the student organization of the year. This organization demonstrated a commitment to excellence in academics, community engagement, and professional development throughout the academic year.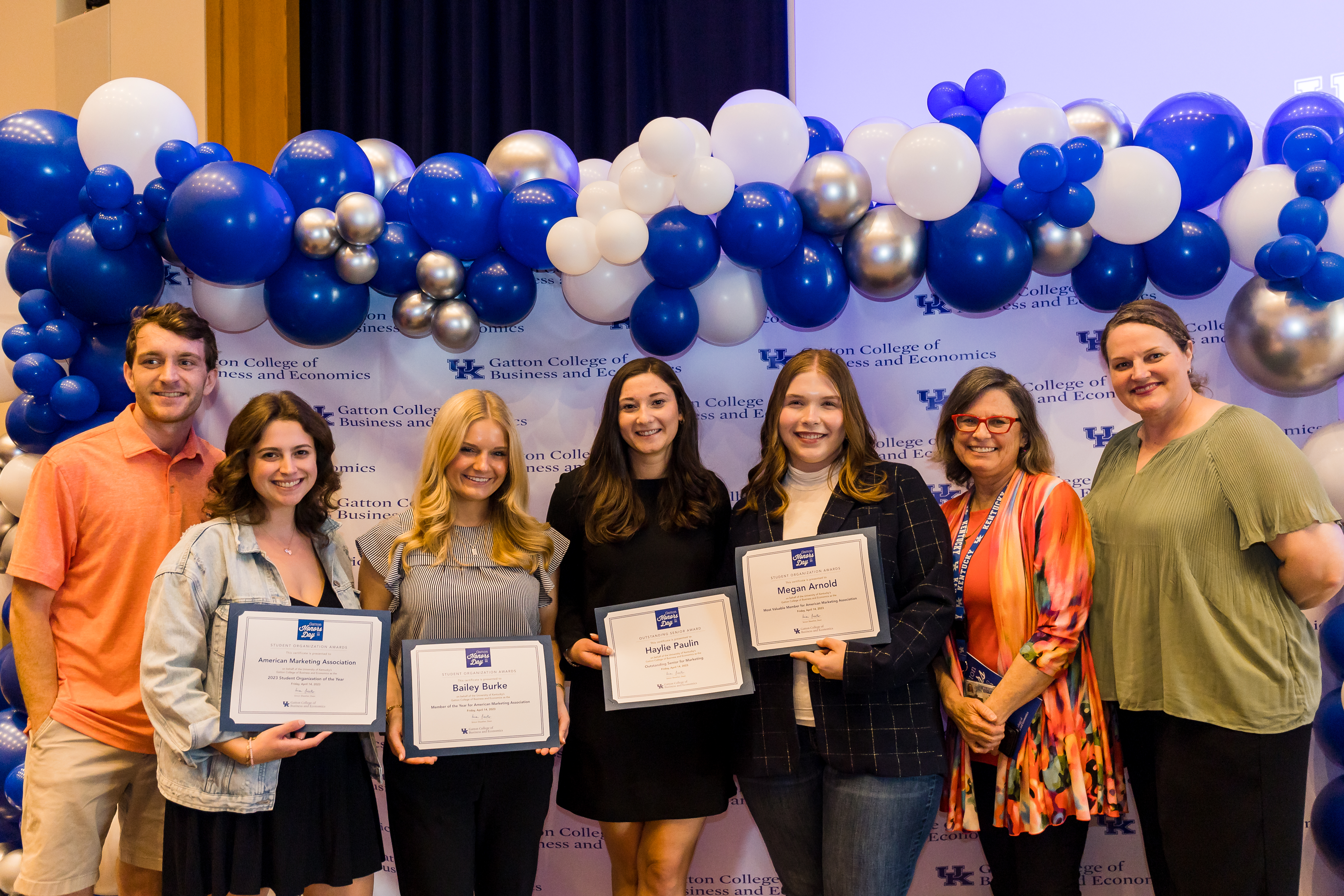 (Photo: University of Kentucky's American Marketing Association)
The event also serves as a chance for students to nominate and recognize some of our Gatton faculty and staff for outstanding service and commitment. This year, students chose Shawn Stewart as the student-nominated staff of the year and Jordan Moffett as student-nominated faculty of the year.
The Gatton Honors Day is a tradition in the college, and it serves as an opportunity to highlight the exceptional work of the Gatton community. Congratulations to all of the honorees and their families!