Tuition at UK
Compared to other top research universities, the University of Kentucky offers reasonable tuition fees to ensure that students receive a high-quality, affordable international education.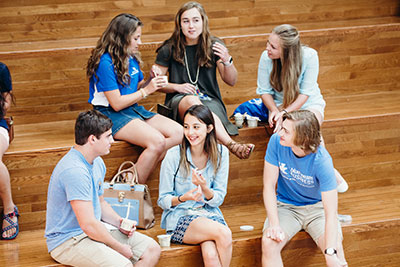 Incoming Freshmen
Requirements: Admission to UK as a pre-major in the Gatton College
Deadline: February 1. Scholarships are awarded on an annual basis. This link will take you to Scholarship Universe to apply for scholarships. Use your Link Blue credentials to sign in. http://uky.scholarshipuniverse.com/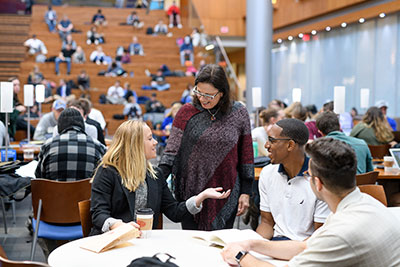 Current Business Students & Transfer Students
Requirements: Continuing or transfer student enrolled full-time in an undergraduate program within the Gatton College of Business & Economics.
Current and Transfer Student Scholarship Application
Gatton College Scholarships
It's worth it to go to the University of Kentucky! We offer very generous scholarships for international students. All scholarships can be combined, so if you apply and are awarded several scholarships, you could get most of your tuition paid! For example, if you are a transfer student with a 3.5 GPA, you will automatically receive $2,000 plus $4,000 for a total of $6,000 annually.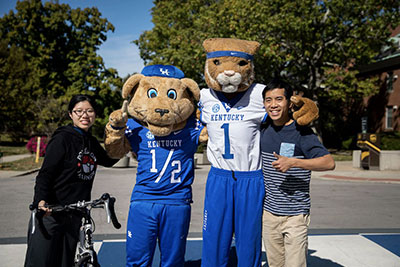 This scholarship is available to accomplished international students from transferring to Gatton from a Partner School. Awards are between $1,000 and $5,000 annually and renewable for two years. Students must apply and be admitted by June 15.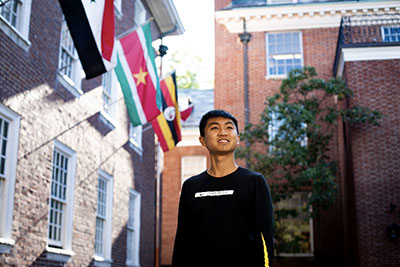 Our scholarship will be awarded to an outstanding undergraduate student from China which will pay up to $5,000 annually and is renewable for an additional year. The student must apply and be admitted by June 15. Priority is for students transferring from a Partner School. 
Two scholarships will be awarded to two outstanding graduate students from China which will pay up to $5,000 for one year. Students must apply and be admitted by June 15 for Fall semester and Nov 1 for Spring Semester. Priority is for students transferring from a Partner School.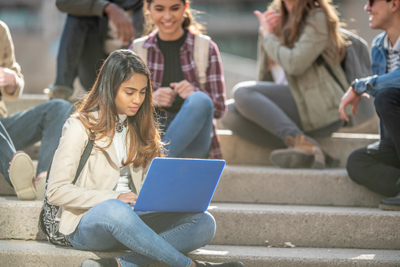 This scholarship amount varies between $1,000 and $5,000 for undergraduate and graduate students from countries in the Western hemisphere including Central and South America. Graduate student scholarships are for one year. Undergraduate student scholarships may be renewable for up to 4 years. Scholarships will be awarded on a rolling basis for fully admitted students who apply starting February 1 of each year and continuing until fully awarded. 
University of Kentucky Scholarships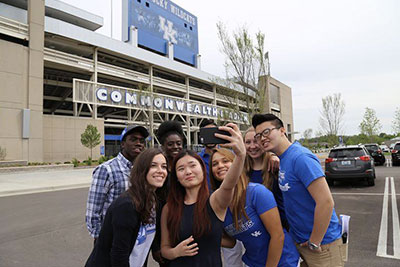 Scholarships are awarded to admitted students; applicants with missing documentation may not be considered for scholarships.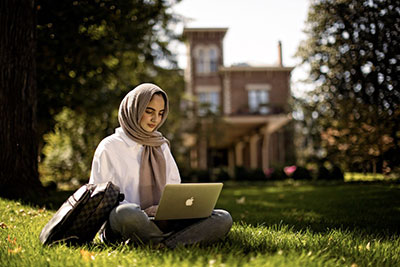 Scholarships are determined at the time a student is accepted to the University of Kentucky. Transfer scholarships will be offered to students who are enrolled full time, who have completed one or more terms at an accredited college or university, and who are working toward their first bachelor's degree.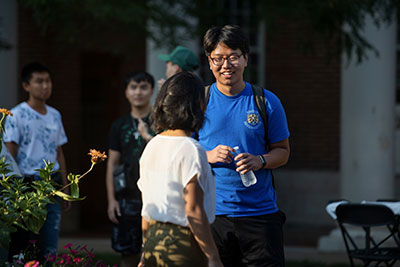 The Graduate School Office of Finance, Funding, & Analytics strives to promote Student Success and high quality of graduate programs, as well as support all units of the Graduate School.
Automatic Scholarships
Students who meet the GPA and admissions requirements will automatically receive the Transfer Academic Scholarship. A $4,000 tuition scholarship for students with a GPA of 3.0 – 4.0. Admission is required before June 15.
External Resources for Grants & Scholarships
Funding sources can differ depending on the region of the world in which students live. We strongly suggest contacting the nearest Overseas Education Advising Center or the U.S. Embassy/Consulate in your country. These centers have updated information about financial assistance and can assist with the application process.